In the spirit of Christmas… in July, it's time to talk corporate gifting for holiday 2021. Holiday? In July? Before you tune out, there's something to this!
Unfortunately, supply chain issues are becoming amplified for a number of reasons. From labor shortages to shipping delays, products ranging from ketchup to lumber are in high demand and short supply. Somewhere between your condiments and building materials lie a handful of promotional products getting hung up in the recent supply chain hurdles.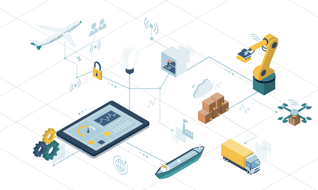 While these supply chain challenges are more than the occasional blips in the global economy, it's no reason to hit the panic button. However, it is reason to (incoming cringe worthy pun) hit the plan it button.
With overseas manufacturing experiencing unprecedented production & shipping delays, one solution to navigating these hurdles is by purchasing promo from American Made sources. There are a number of benefits to buying American for this upcoming holiday season. From cutting shipping costs to supporting local American-based businesses (something that sits well with consumers), the benefits of utilizing a domestic supply base will pay dividends this year.
The concern with overseas production is the lengthy and unpredictable shipping & manufacturing woes. Projects set to deliver in August are being pushed to October & November. That's why now is the time to think holiday before the window closes and it's too late.
This isn't to say going overseas isn't still an option, however, it'll take early planning (now) and patience to make sure your order arrives on time. Those last-minute rush opportunities won't be around this season as a get-out-of-jail-free card. To be safe, any overseas holiday orders should be submitted by early to mid-August. That may sound extreme and a bit dramatic, but there's nothing worse than delivering your holiday gifts after the new year.
To avoid that dreaded delay, ordering your corporate holiday gifts early this year is the only option. Here are a few key dates to keep in mind when you start your planning process.
Overseas Holiday Gifts: Submit orders by August 20th
American-Made Holiday Gifts: Submit orders by September 17th
Now that we've nailed down the holiday hurdles and key dates to get your orders in by. Let's explore a few popular gift categories for the upcoming season. Whether you're planning to order on your own or you're hosting a holiday pop-up store, these gifts are great offerings for any budget.
Cooking & Home Goods (Domestic & Overseas)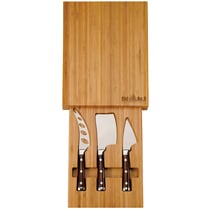 Over the past 15+ months with extended periods of being stuck inside with limited indoor dining options, it seems like everyone has mastered their own recipe along the way. With more cooks in the kitchen, cookware has only grown in necessity. Put your brand on the items that will be used with regularity in and around the kitchen.
Cutting Boards & Cheese Boards
Knife Sets
Bamboo Cooking Utensil Sets
Tech Gifts (Domestic & Overseas)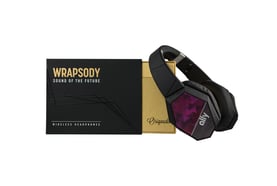 With so many employees working remotely at one point or another, we realized how important technology is to our day-to-day. From Zoom calls to working from the kitchen counter, having quality tech products at an arms reach has become a necessity.
Headphones
Portable Chargers & Power Banks
Wireless Speakers
Food Assortments (Domestic)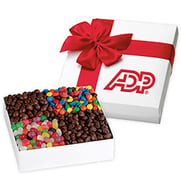 Have you ever seen anyone scoff at a food offering? No – nor will you ever! Especially around the holidays, everyone loves their fair share of sweet treats.
Chocolate Gift Baskets
Sweet & Savory Mixes
Cookie Tins
From understanding your ordering timeline to getting a head start on your holiday gift list, this guide should put you on the right track to be prepared for the upcoming corporate holiday season. Get ahead of the hassle and start planning today!