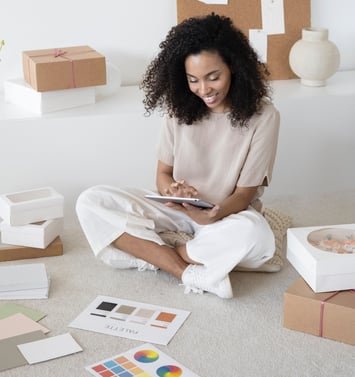 There is an importance of establishing a distinctive brand presence when it comes to your company. People will gravitate to those they identify with and can trust with their money. No matter your industry or market segment, the best way to connect with your target audience is to maintain a strong and consistent appearance and of course to show off your brand! Here are three ways to help you give your brand the recognition it needs to bring in new customers.
1. Start with the basics.
Decide what you want to stand for, then make sure everyone knows. What makes you stand out among other companies? Your brand should be well thought out and genuine. It needs to represent what you stand for as a company. You will need a slogan or tagline, logo, a mission statement, and brand standards, including your corporate color palette, logo usage and typography guidelines. Take the time to think about the emotional response you want your brand to exhibit. Color plays a huge role in this process, below is a color emotion guide to see what different colors represent.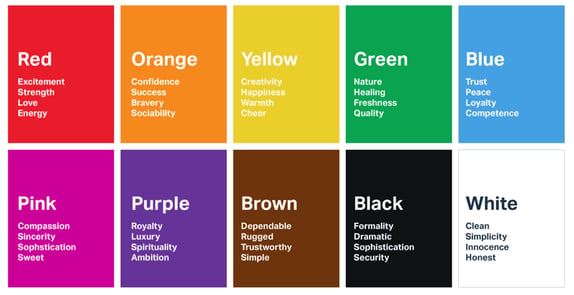 2. Keep it consistent.
To establish a solid brand, you need to keep the logo memorable. Therefor it is important to come up with a timeless logo. You want people to catch a glimpse of your logo and immediately know that is your company. One brand that has done this especially well over the decades is Nike. Even when the logo is just a check mark, everyone knows that is Nike.

Your logo should always be something that works with all your promotional channels, from your website to your promo items such as drinkware or outwear. A logo needs to be instantly recognizable no matter where it is used. One important thing about any good logo is its need to be scalable. A logo should look great whether it is big or small and should also be easy to read. A logo should stand out clearly whether it is printed on a shirt or printed on a pen. When it comes to deciding on your printed marketing needs, remember to be sure you can incorporate your logo effectively.
3. Exposure!
Now that you have identified your brand, it is time to get it out there. Put your logo on your website, business cards, email signature, catalogs, advertisements, brochures, and all your marketing pieces including your promotional products! That will make it extremely easy for people to see your brand and associate it with something for future recollection.
There are a million ways you can get your company's name in front of the consumer but first, you must be proactive in differentiating your brand image. Contact us today to see how Stran can help market your brand!