Are you someone who loves to travel and explore new destinations? Do you often find yourself looking for unique and useful items to take with you on your adventures? Well, look no further, because we've got you covered! In this blog post, we'll be sharing some of the best travel swag that you can add to your packing list. From practical gadgets and accessories to stylish and personalized items, we've curated a list of must-have travel swag that will make your trips even more enjoyable. So, whether you're a frequent flyer or a casual vacationer, get ready to upgrade your travel game with these amazing products. Let's dive in!
Summer is a time for pool parties, outdoor activities, and of course, swag! With longer days and warm weather, this season is a great time for businesses to engage with their customers and drive sales. And summer promotional merchandise offers an excellent opportunity for customers to engage with your brand and gain insight into your brand's worth. With so many options available for summer promotional giveaways, it can be overwhelming to choose the right swag for your business. Our top pick ideas will make life a little easier throughout the season! Whether you are wanting to host a summer event, run a seasonal sale, plan for springtime giveaways, or just looking for ways to attract more clients, custom promo swag can be a successful strategy to spread the word about your business.
In this blog post, we've compiled a list of the best travel swag for 2023 that will help you make the most of your trip!
TRAVEL BAG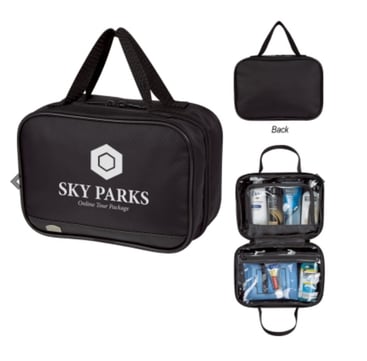 A travel bag is a great way to carry your essentials while on the go. It's designed to distribute weight evenly, making it comfortable to carry for long periods. Whether you're heading on a weekend getaway or a longer trip, our custom-branded travel bag is the perfect accessory to showcase your brand and keep your essentials organized and secure.
GARMENT BAG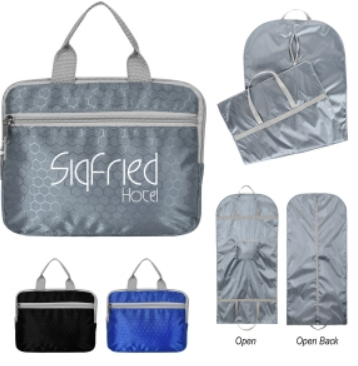 Garment bags are the ultimate solution for keeping your clothes protected and wrinkle-free during travel. This garment bag is designed to withstand dust, dirt, and moisture. The bag features a spacious main compartment that can easily accommodate multiple garments, including suits, dresses, and shirts. Whether you're traveling for business or pleasure, this garment bag is the perfect way to keep your clothes looking their best.
TRAVEL ADAPTER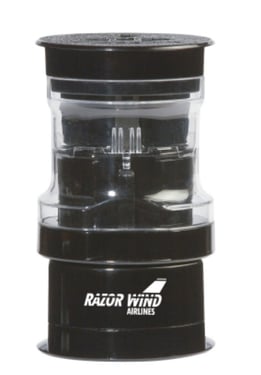 This versatile travel adapter is the perfect solution for keeping your devices charged and ready to use no matter where you are in the world. The adapter features a built-in USB port, allowing you to charge multiple devices at once, and also includes a safety shutter that protects you from accidental electric shock. The adapter is easy to use - simply slide the appropriate plug into place and you're ready to go!
WIRELESS CHARGER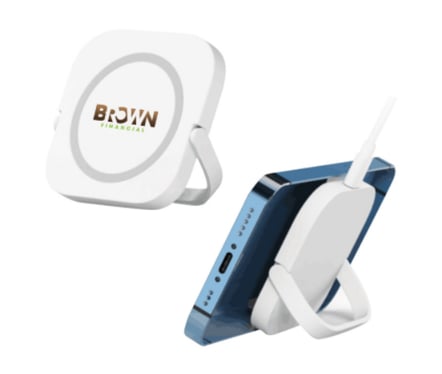 Wireless is another must-have for any traveler. Whether you're exploring a new city, lounging on a beach, or attending a business conference, this wireless charger is the perfect way to stay connected and keep your devices fully charged.
DUFFEL BAG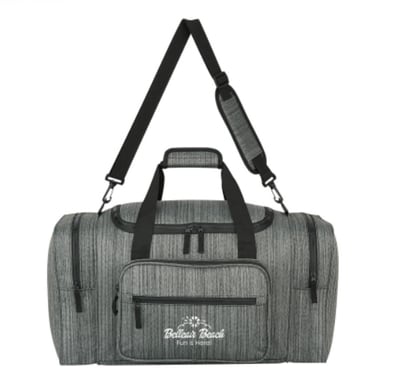 Our custom-branded duffle bag is the perfect companion for all your travel adventures! Made from high-quality materials, this duffle bag is not only stylish but also durable and practical. With ample space and multiple pockets, it's the perfect size to fit all your essentials while still being compact enough to easily carry with you. Whether it's your company logo, a personalized message, or even your own artwork, we can create a unique design that represents your brand and sets you apart from the competition. This makes it an excellent choice for corporate gifts or as part of a company's branded merchandise.
And there you have it! Our list of the best travel swag to bring on your next adventure. We hope that these items have inspired you to take your travels to the next level and make your trips even more enjoyable. Whether it's the convenience of a travel adaptor or the style of a personalized bag, each of these products offers something unique that will enhance your travel experience.
Remember, traveling is all about making memories and exploring new places and having the right swag can make all the difference. So, go ahead and add some of these items to your packing list and see how they can make your next trip even more special! Contact us today!
And as always, we love to hear from our readers! Don't forget to share this post with your fellow travel enthusiasts to help them upgrade their travel game too. Happy travels!
Let's Stay in Touch!
⭐ Subscribe to our blog for more industry insights, custom merch inspo, and product launches!
⭐ Grab a free sample pack, and see how we're Reimagining custom swag.
🎧 Questions? Project Ideas? Give us a shout! We're always here to help!