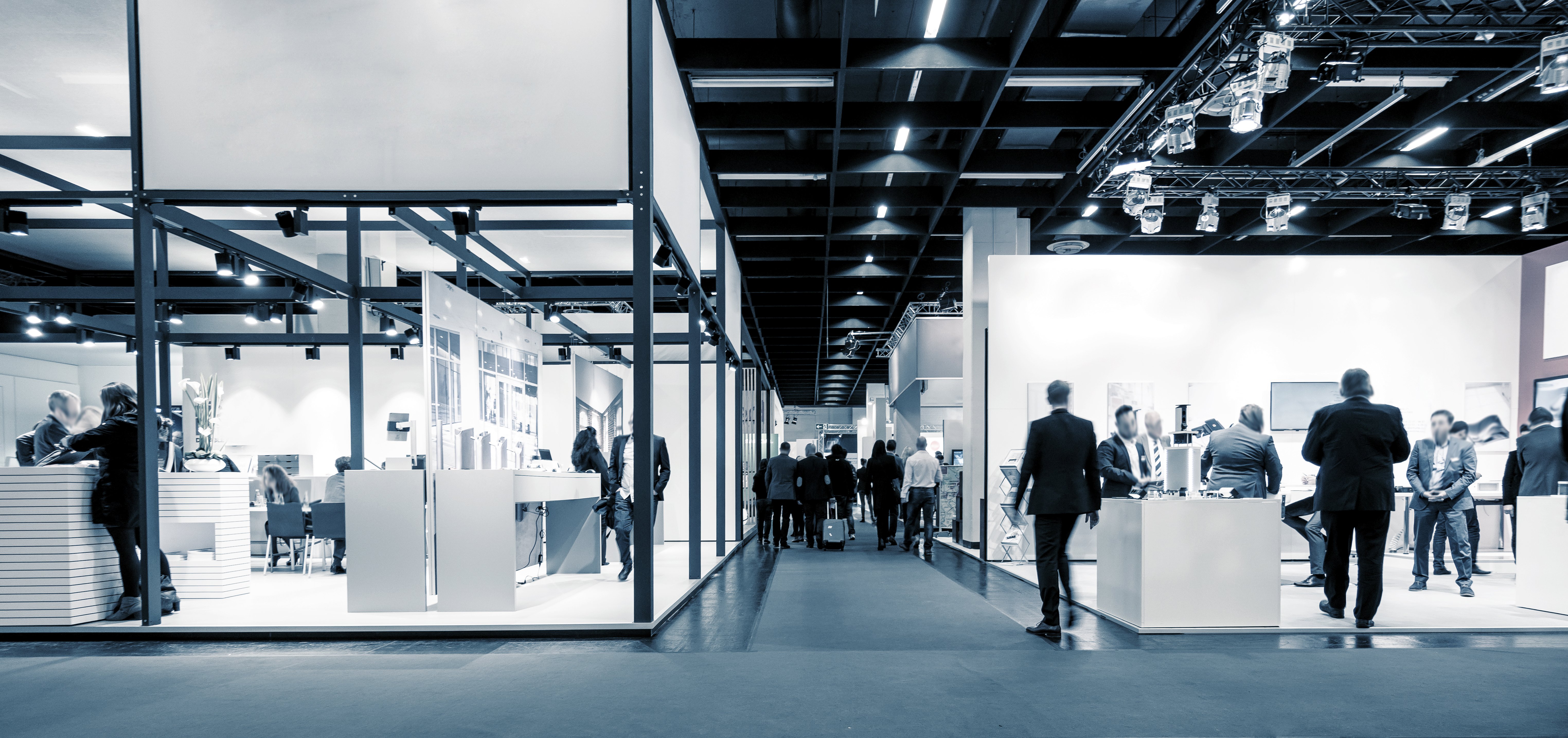 Many businesses must take advantage of the opportunity to increase brand awareness at trade shows. Exhibiting is more than building an effective sales path. You can do plenty of things that will improve today's bottom line with improved sales and build brand recognition at trade show events. This creates a path that will turn your sales into a super-highway in the future! Start reaching these opportunities to build brand awareness now; your brand and sales can increase toward a more profitable end.
Update Your Marketing
If you're participating in exhibiting at trade shows, this may be nothing new to you. But you might not be aware that the most effective kinds of advanced marketing have changed over time, and techniques will continue to evolve as your prospects and customers discover new ways to connect. Social media is a big deal in digital marketing, but it isn't as effective for everything you want to accomplish. Use social media for announcements and build general interest. Don't overlook direct invites for prospects and customers. Create an email invite that gives those valuable contacts a reason to add your booth to their list of must-see vendors. Another effective marketing idea is sending out a gift that is missing a key component that the recipient can only receive by visiting the booth. ( i,e, gift a remote and suggest scheduling an appointment at the show to receive a drone. )
Top-Down Booth Branding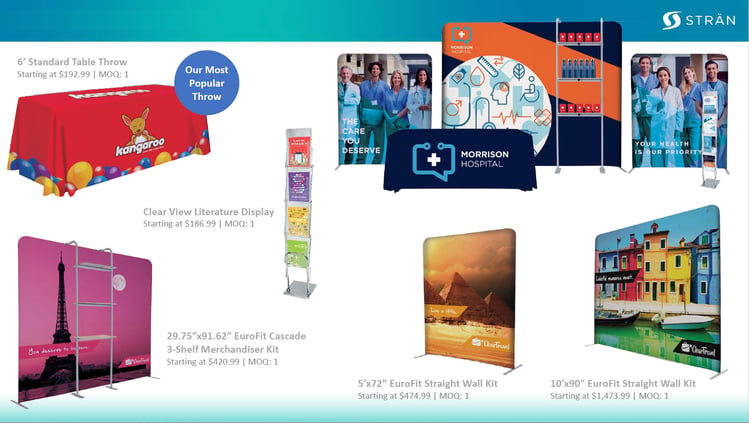 Design your booth to blend with sales support, and your brand looks seamless! Start at the top with your name and logo, then your brand message, followed by a description of your products and your unique selling propositions closer to eye level. Remember, when it comes to sales and marketing, people respond more to visual images than words. Keep the text to a minimum and be sure the colors and fonts you use align with your branding; remember consistency is key. A creative video with catchy music of who you are and what you do is another great way to catch people's attention and come to your booth.
Giveaways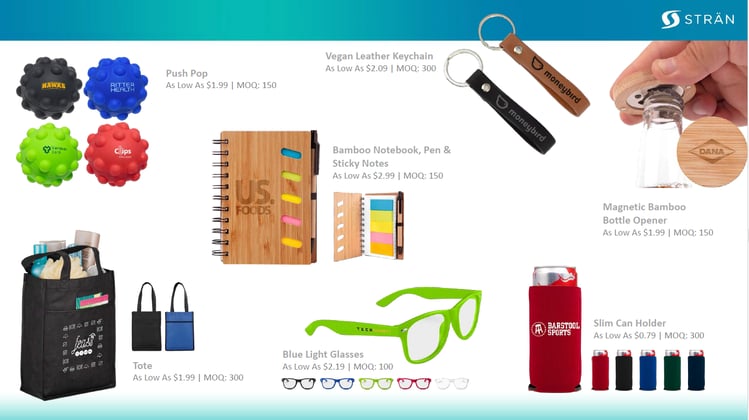 Branded giveaways can be one of the most fun and effective ways to enhance brand familiarity. Whatever you pass out, make sure it contributes to your story, coordinates with your theme, and features your company's logo and name. If you have a product that can easily be sampled, your branded giveaways are a no-brainer! Finding a creative way to hand out your product samples can set your exhibit apart.
Use Social Media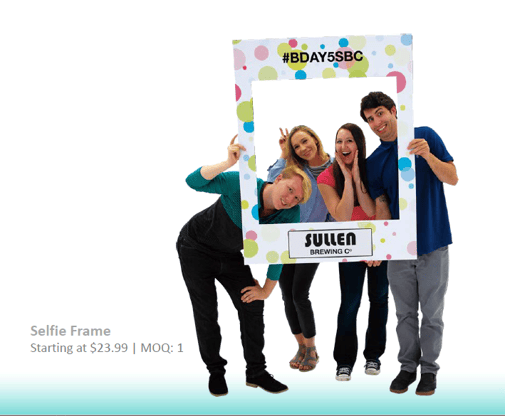 One of the best ways to use social media in your marketing efforts to build brand awareness at tradeshows and events is encouraging people to share your message, product, and brand with others who may not have seen it otherwise. How do you get visitors to send your message out into the world beyond a convention center? One of the best ways is to create a campaign that encourages visitors to take a selfie at your booth and share it on social media with the appropriate hashtags and tag your business. Pick a winner at the end of your campaign. Design your tradeshow visuals to include your name, logo, and a QR code that sends visitors to your website so that all this information goes along with the pictures people share. Also, tag the tradeshow event in your posts so you can attract more people who are actually at the show, along with others who aren't. Make sure your website's landing page and the content displayed on that page will capture those visitors who discover you on social media and watch your brand awareness grow!
Tradeshows can be a great place to introduce your brand and make industry contacts. However, if your exhibit doesn't stand out, you may simply blend in with everyone else. It's essential that you choose an exhibit that will highlight your brand and bring visitors to your booth. The point of a displaying at a tradeshow is to reel people in and capture their interests so that you can deliver your marketing message. Stran can help you to plan your tradeshow marketing and to ensure that you get the customers or prospects that you want.
We offer a wide range of exhibit designs, products, and innovative marketing that your prospects will simply not be able to pass up. We can design a custom exhibit that perfectly highlights your brand. To see what we offer, visit us at stran.com/tradeshow-services-and-products
more ways to connect with stran
👐 Like these updates and insights? Subscribe to our blog.
⭐ Grab a free sample pack, and see why better custom merch starts with Stran.