When the seasons change and the days start to get dark and cold, it can be tempting to hibernate, but this is the time when your customers, prospects and employees need a pick me up the very most! Take advantage of the seasons changing to strengthen client relationships, lift employee spirits and gain new business with practical cold weather promotional items and cozy corporate gifts.
We're kicking off cozy season with the comfiest trending swag and holiday gift ideas we've come across this year! Check out these ideas to warm up chilly days and snowy nights with quality gifts that are easy to customize, store, and ship with Stran.
Custom Printed Insulated Mugs
Whether it holds hot chocolate, coffee or tea, high-quality mugs bring warm feelings inside and out. Mugs like these are enduringly awesome cozy gift ideas: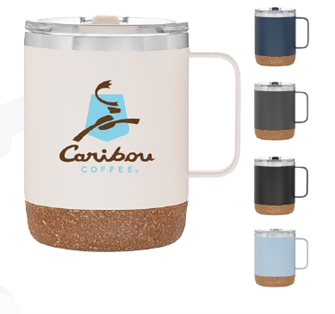 Embroidered Plush Throw Blankets
Custom blankets were among the highly recommended corporate gifts during the winter of 2021. And no wonder! While people are at football games or curling up on the couch, there is nothing more comforting than wrapping yourself up in a plush throw blanket. With different textures to choose from, from cotton to plush, this trend isn't going anywhere. Plus, remote workers will love this gift as they can throw one of these comfy blankets around their shoulders as they work!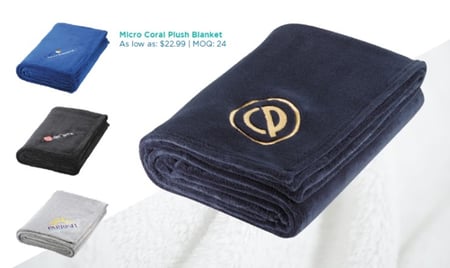 Customized Gift Candles
Between wonderful subtle scents and soft, natural flickering light candles instantly transform the atmosphere of any room in a way that makes you relax. Illuminate your brand with a candle set.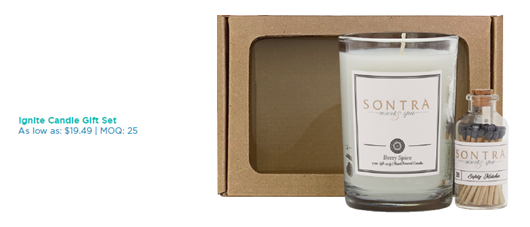 Branded Socks
From attending fall events all day to the first snow fall, keep your feet nice and toasty with branded wool printed socks! These can be customized to meet your particular advertising needs. Custom sizes, styles and colors are available. Help your clients and employees keep cozy all winter long!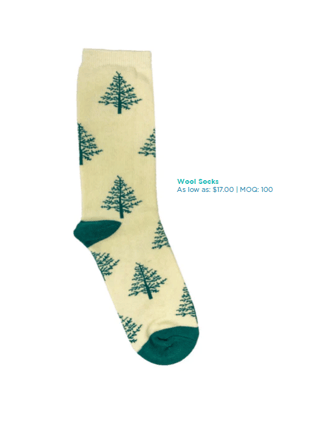 Hot Chocolate Bomb Gift Box
Winter is the ultimate time for comfort drinks. Provide your clients and employees with a memorable food experience. Simply place the chocolate ball into a mug, pour hot milk or water over it and watch the marshmallow fun. Milk chocolate spheres filled with hot cocoa mix and mini marshmallows. Doesn't get any comfier and cozier than that!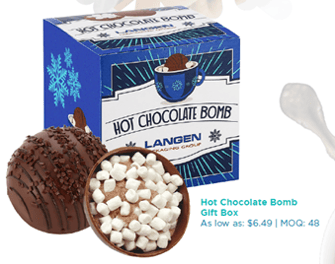 Sugar Cookie Decorating Kit
Have a cozy night in with a fun and easy family- friendly sugar cookie decorating project! Large Sugar Cookie Decorating Kit Includes: 12 Sugar Cookies, Mini M&M'S® (1 oz.), Chocolate Chips (1 oz.), Rainbow Sprinkles (1 oz.), Chocolate Sprinkles (1 oz.), Rainbow Nonpareils (1 oz.), 2 Nutella® Packets (.52 oz.), 3 Icing Packets (2 oz.), 2 Spoons.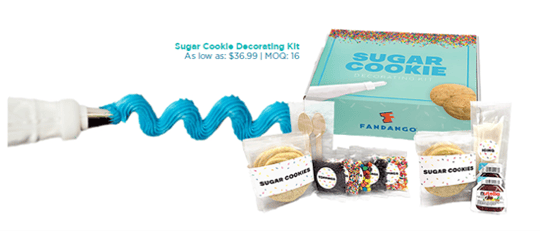 Don't let your marketing campaign get the winter blues! These swag ideas are some of our most inspired cozy and comfy gifts to keep your associates warm and happy. For more holiday swag ideas, see our Holiday LookBook!