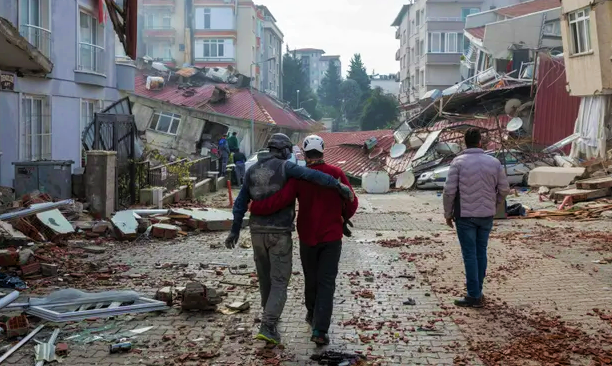 The devastating aftermath of the powerful earthquake that struck Syria and Turkey has sparked a massive response from governments and aid organizations around the world. With thousands of fatalities, many more injured, and widespread destruction of buildings and homes, the magnitude 7.8 quake has created a humanitarian crisis on a massive scale.
As rescue and recovery efforts continue, there are ways that you can help. Before making a donation, it's crucial to research the organization to ensure it's reputable. Websites such as Charity Navigator and Guidestar rate nonprofits based on transparency and efficacy, and you can also check the Internal Revenue Service database to see if an organization is eligible for tax-deductible contributions.
Numerous national and international organizations are stepping up to assist those affected by the disaster. By supporting these efforts, Stran wants to help make a tangible difference in the lives of those impacted by this tragedy.
Join us in helping make a difference
For Doctors Without Borders, the ability to respond quickly to medical humanitarian emergencies is crucial to saving more lives. Unrestricted funds allow us to allocate their resources most efficiently and where the needs are greatest.
Here are some other ways you can help:
The United Nations International Children's Emergency Fund, better known as UNICEF, said it is in Syria and prioritizing hygiene, nutrition, water, and sanitation and also focusing on helping children that are unaccompanied located their families.
Global Giving, which helps local nonprofit agencies, is collecting donations to help fund emergency medical workers' ability to provide medicine, shelter, and goods among other necessities. As needs in Turkey and Syria change, the organization will focus on long-term assistance, according to the organization.
Save the Children is accepting donations for its Children's Emergency Fund, which will help provide children with food, shelter, and warm clothing.
The Union of Medical Care and Relief Organizations, Since 2012 has provided medical relief and health care services inside Syria and to Syrian refugees in Turkey.