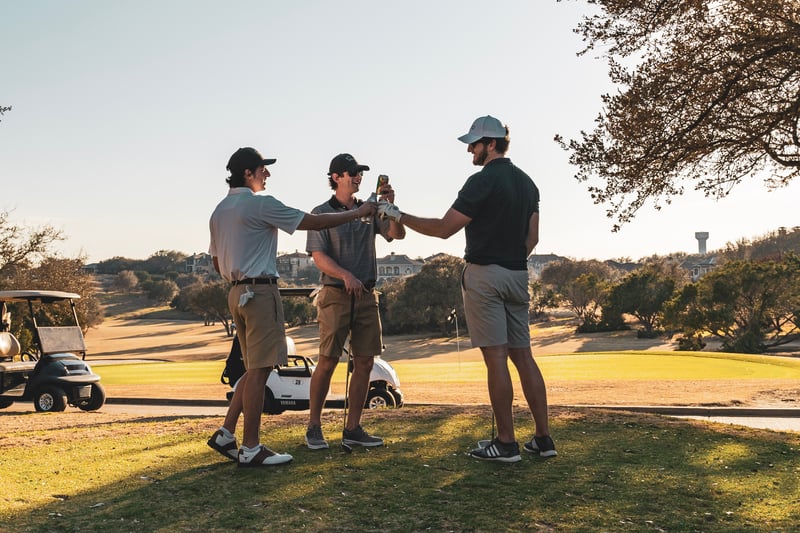 A common game to play while networking, golf is also known for helping companies form connections, bringing people together, and closing important deals. Golf outings are also a fantastic way to hold a charity event to raise money for an important cause. This type of event draws everyone from golf enthusiasts to amateur players to partake in. According to an article written by Forbes, 90% of Fortune 500 Company CEOs play golf, and 80% of all executives say, "Golf has the power to establish new relationships." Not only do you acquire a professional relationship, but you also make a friend that can last a lifetime. More than 24.8 million people played golf in the U.S. in 2020, up more than 2% year-over-year and the largest net increase in 17 years and the numbers just keep growing in 2022!
With the right promo items, it makes your guests feel appreciated, make them enjoy your golf event even more, and promote your company to a wider audience. While the options are endless, here are some top promo item ideas for your next company golf outing.
Top Golf Promo Items For the Elements
True golfers relish any chance to get out and play! Keep your players protected for all 18 holes with stylish and customizable swag items that will keep them dry, cool, and protected from the elements. Crowd favorites like a dad cap with logo or a pair of customizable shades are a great way to make it easier for your group to keep their eye on the ball!

Classic golf togs (hello, argyle!) have their place, but when you're attending a casual or company event, sweat-wicking apparel, like custom polos, athletic joggers with logo, and quarter-zip pullovers will make it easy to transition from the green to the clubhouse without missing a step! Layer custom apparel pieces, like a performance fleece pullover and company polo, for a sharp, professional look that keeps the weather at bay.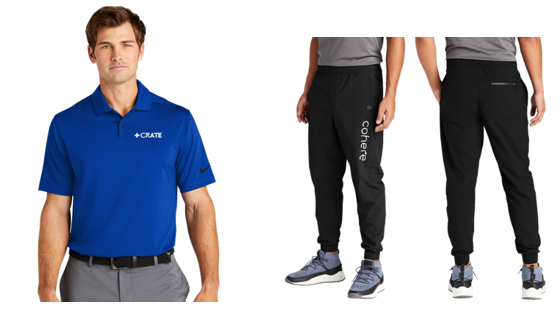 Rain doesn't have to ruin a game! When the skies open up, stay prepared with a branded golf umbrella or custom knit outerwear. Need to stay dry in a hurry? We recommend keeping disposable ponchos and extra custom dad caps on hand!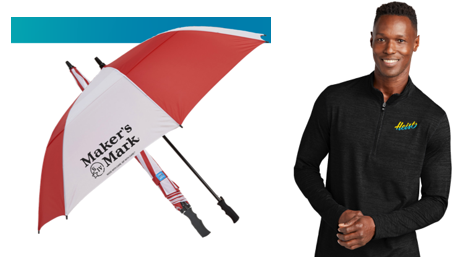 Golf Drinking Items
Another great golf promo item is something in which your guests can put water, an energy drink, or a sports drink in. Golf is not a short game and keeping yourself hydrated is important. They will appreciate a nice water bottle or tumbler with your company's logo on it. They can use it during the game or at any other time. Try Coleman 20 oz. Brewski Stainless Steel Tumblr or a 20.9 oz Push-Button Lid Stainless Bottle on the course.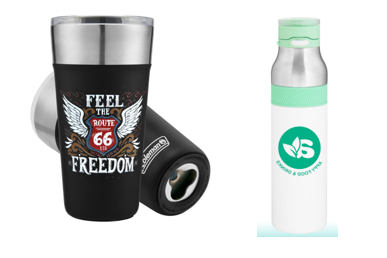 Golf outings are also a great time to crack open a cold beer. A few options are good for keeping those drinks cold, like an All-Access Cooler Bag or a Golf Cooler Bag.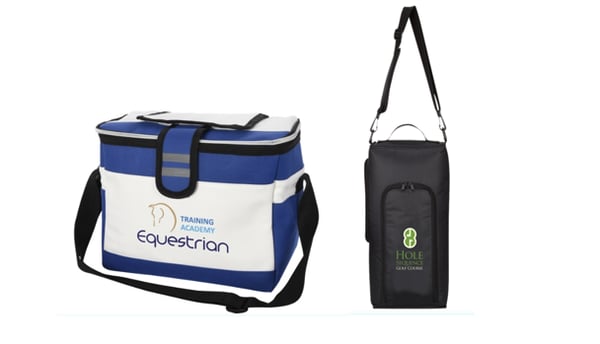 Custom Golf Accessories
Promotional golf merchandise is a memorable and unique way to get your name out there. Partners, clients, and associates will all appreciate and use personalized golf gear —like customized divot tools and custom print glove to get your logo noticed on the green.
Charity Golf Tournaments

Charity golf tournaments are a great way to bring awareness and maximize fundraising dollars. Still, for your tournament to be successful, you must consider how to attract the key players: your sponsors and golfers. When it comes to selling sponsorships, you will want to rely on your committee members, as they may have some strong connections to help you get sponsors.
Sponsorship packages, which outline companies' contributions and what they receive in return, may encourage companies to take the initiative to sponsor your tournament. Sponsors will have different needs and budget. Sponsorship packages often offer a variety of sponsorship levels to those who may not be willing to break the bank, but still want to contribute to your fundraiser.
Countless charity tournaments start off by securing a date and course. If you are planning an event for the first time, you may want to do some research beforehand. Ask coworkers, clients, and friends if there is any interest. If you oversee an annual event, be sure to get a list of all players and potential players from previous years. Also, who would not want to go home with a great prize?! Just make sure you advertise it beforehand, to establish interest and excitement. Finally, be sure to implement some fresh ideas each year or start a unique tradition to keep players interested and want to return year after year!
2023 golf season : our custom golf swag picks!
Looking for more ideas that will guarantee your event is a hole-in-one? We've got you. Our branding experts have pulled together the must-have custom golf products for 2023. Whether you're in the market for company logo polo shirts to look put-together on the green, or golf drinking gifts like insulated tumblers and coozies to help you stay hydrated through all 18 holes, our brand-new Golf Season lookbook has you covered.


Like what you see, have questions, or are ready to create custom golf swag? Contact us today!
MORE WAYS TO CONNECT WITH STRAN
👐 Like these updates and insights? Subscribe to our blog.
⭐ Grab a free sample pack, and see why better custom merch starts with Stran.
Related Blog Posts
Building Brand Awareness at Golfing Events
Posted in: Promotional products, sales promotions, custom golf items, charity golf sponsorship, brand awareness, golf giveaways, golf apparel, branded merchandise.