Good news first: people are traveling again. The bad news? It's not for work.
The 2020 global pandemic brought the travel industry to a standstill, but with vaccines now accessible to most, many countries have eased travel and capacity restrictions, paving the way for the travel industry's bounce-back But, while more folks are filling planes and hotel rooms, those trips aren't work-related. Kiplinger's Associate Editor Sean Lengell points out that domestic travel is leading the travel resurgence, while business travel is down -way down -and expected to remain stagnant through 2023.
According to Lengell, there are a few reasons for this. The first is that more folks are working remotely. Pair that with rising fuel costs and inflation, and you're faced with the plain fact that it just costs more to send employees out to tradeshows or other business travel than it might have a couple of years ago. For businesses still feeling the impact of pandemic-related restrictions and supply chain delays, the rising cost of doing business in person is a hard (if necessary) pill to swallow.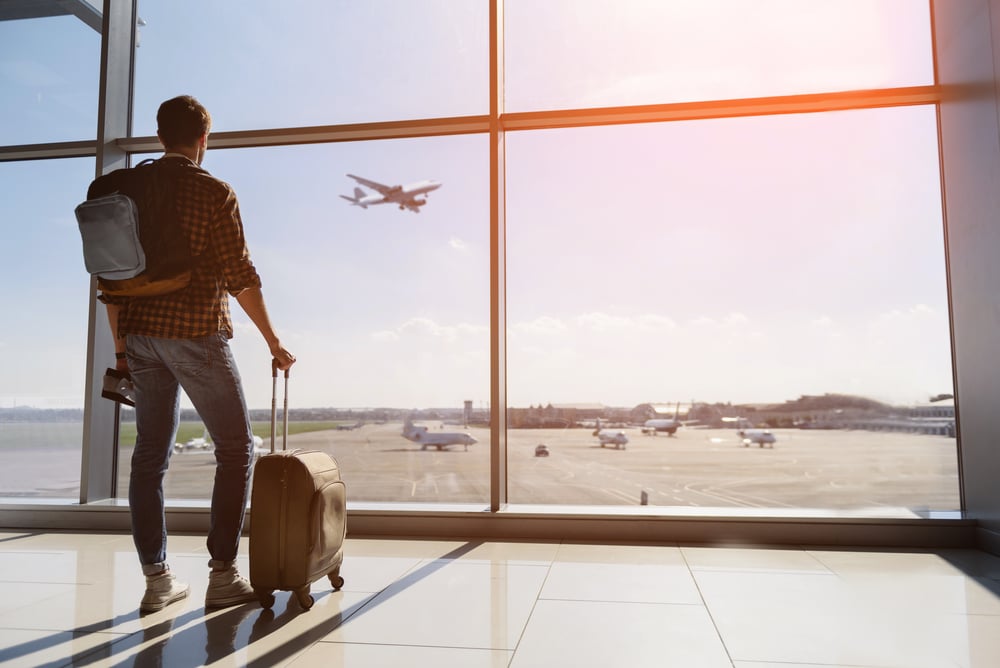 While business travel might be flagging in the short-term, Lengell notes that trade show attendance is bouncing back, which indicates that companies are willing to invest in business travel--if the cost of doing business has a measurable ROI.
For marketers, this presents an interesting challenge. On one hand, an uptick in tradeshow attendance signals that companies are eager to meet and network in person. This means more opportunities to get in front of an audience, build awareness, and generate leads. On the other, coordinating, staffing, and stocking a tradeshow booth is a significant expense, and to put your best foot forward, you'll want to invest in custom promotional products to help amplify your brand.
The ROI of Custom Swag
Giving away custom swag is an amazing way to build brand awareness, and can help you:
- connect with your audience in ways that digital ads can't achieve;
- increase brand exposure by encouraging enagement with the product;
- generate goodwill. You're giving away something for free! What's not to love about that?
While marketers have a slew of tools at their disposal to track the cost and impact of digital advertising, the success of an in person campaign is harder to measure, which means that calculating the ROI of custom promotional products isn't straightforward. In a physical environment, the chances to gather data regarding impressions, awareness, and engagement are minimal. This means that the ROI for your marketing promotion strategy might not be measured in revenue numbers. When you're considering your marketing promotion strategy (or making your case for budget approval), we suggest using the questions below as a framework for establishing goals for your campaign.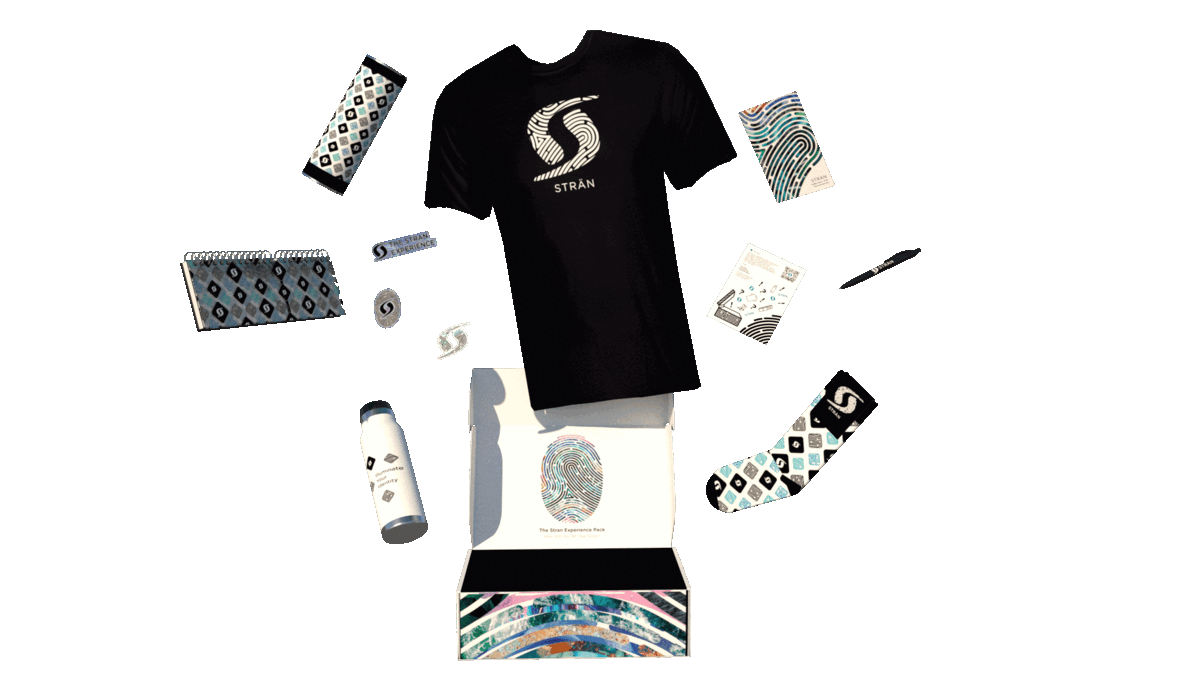 😎We're event swag experts😎



Planning Your Marketing Promotion Strategy: 3 questions to consider
1. how will my audience use my custom swag?
While marketing promo products run the gamut from super-premium custom swag to advertising giveaways, a good rule of thumb is to use the seasons as a guide when making your custom promo product selections. In-season swag that's relevant to your target recipient is more likely to be noticed and used - especially if custom products will be your first introduction to your audience! Not sure where to start?
2. What's my goal for incorporating custom swag?
Are you looking to build brand awareness? Loyalty? Encourage brand advocacy? Whatever your goal, the perfect promo product will be one that's relevant to your goal and resonates with your industry. For example, if you'd like to encourage user-generated content featuring your product, you'll get more mileage out of a product that's trending on social channels than, say, custom golf balls.
3. How do I want to position my brand?
This is the toughest question of them all, but you can hone in on the answer by considering two factors:
What products is your intended audience most likely to use? At the risk of overplaying the custom golf ball analogy, if you're a digital agency offering content services to SaaS companies, a small giveaway like this might not have much impact on its own. Double down by paring your custom golf balls with sponsorship at a company's upcoming golf charity event, though, and you might just land a hole-in-one. 😅 We know, we know.
🏌️ Psst: score a hole-in-one with your golf fans with these custom swag picks!
How will your audience use the product? While you might have an idea -- i.e, golf balls will be used for golfing--make sure you consider the feelings and impression you'd like to have associated with your brand. Is sustainability a core tenet of your business model? Choose a sustainable custom product that resonates with your audience.
Final thoughts: you know your audience best, so consider their needs, wants, and how your service or product helps them. By putting them first, you'll be more likely to select promotional products that resonate and help build brand awareness.
BONUS! Custom Event Swag ideas For Every Season
Best summer swag ideas: Custom golf balls with logo make an impressive introduction to new contacts, as do branded cork coaster sets or a pair of wooden-framed sunnies with your logo!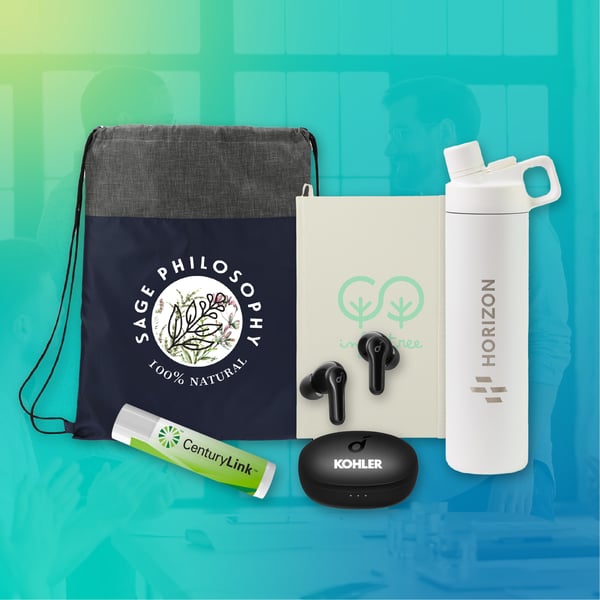 Winning winter swag: Add your branding to a custom travel mug - always a welcome addition to chilly commutes. Targeting VIP prospects? A premium pullover will help them remember you every time they put it on!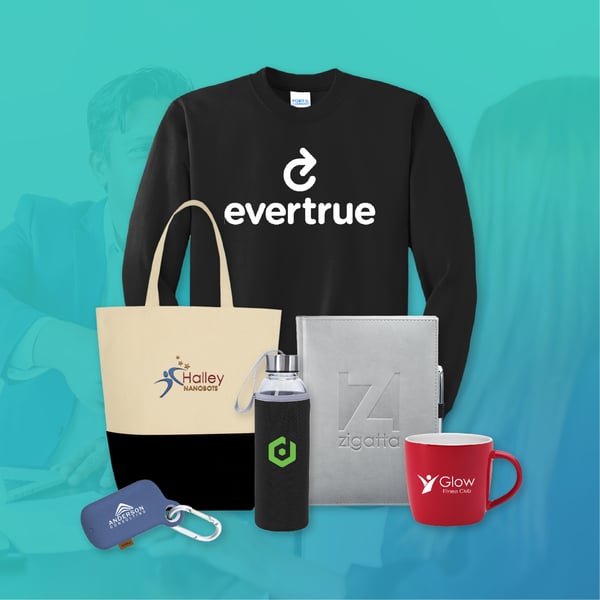 Spring tradeshows and events: Kick off the trade show season with custom promotional items that won't end up in the bottom of a tote bag! Our never-fail favorites? A branded water bottle will remind them of you every time they fill up, and a power bank with logo that will keep your company top of mind while they're recharging.
Fall is tailgate season: Make sure your recipients are celebrating and cheering for their favorite teams in style! From custom coozies to branded coolers and barbeque tools, Fall offers many unique ways to incorporate custom swag innot your marketing promotion strategy.
Summary
While tradeshow and event attendance has increased, travel for business is slow to rebound following the 2020 global pandemic and the shift from in person to remote or hybrid work environments. Now more than ever, business travel requires justification and a measurable ROI. Marketing budgets often bear the brunt of coordinating, staffing, and stocking a tradeshow and event spaces. While these can be significant line items, the opportunity to meet your audience in person is an investment that cannot be overlooked, but it's also challenging to measure. We suggest developing a marketing promotion strategy with established outcomes, and leveraging the power of custom promotional products to elevate your brand identity.
Looking for more ways to incorporate custom swag and promo giveaways?
💡 Grab a free sample pack, and see how we're doing event swag differently.
related blog posts
Custom Product Ideas For Business Travel